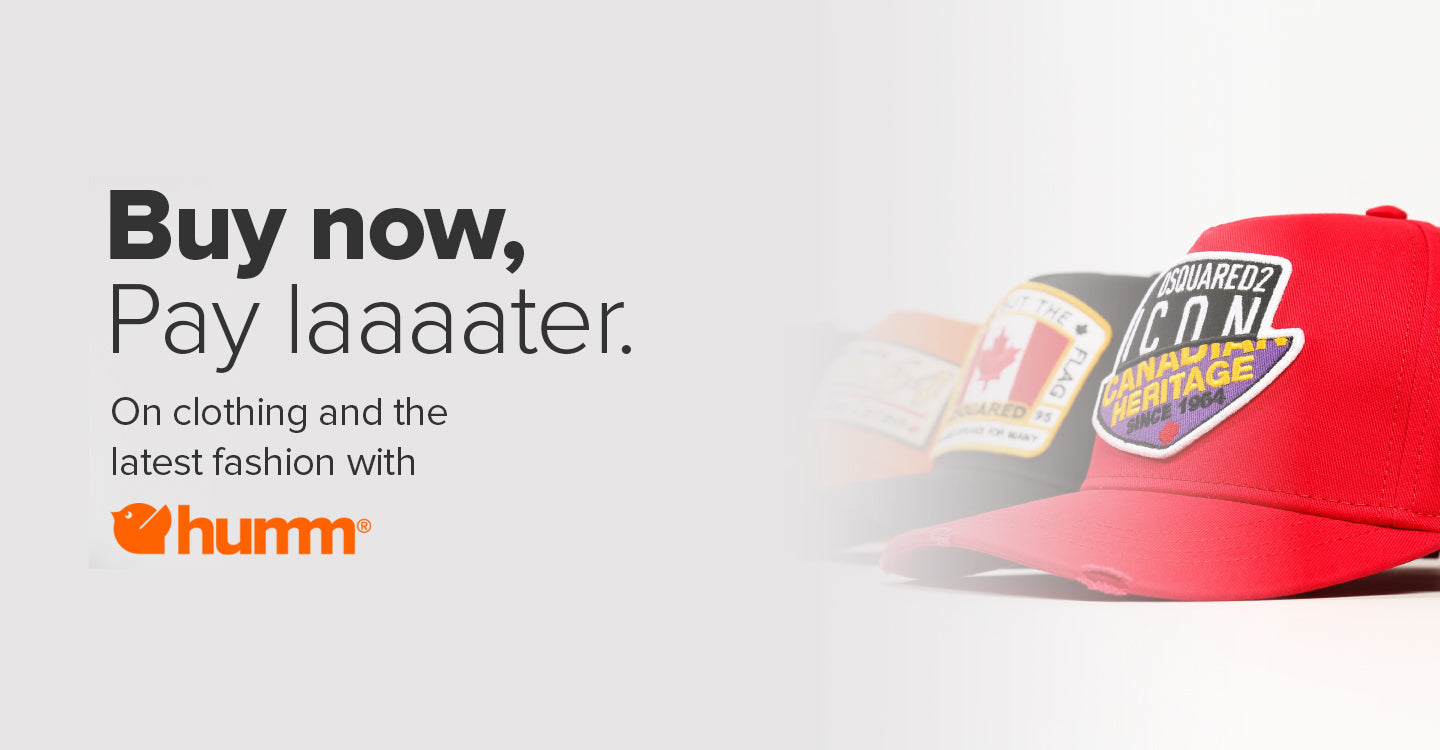 BUY NOW, PAY LAAAATER.
Place your order and you're done! Humm will automatically collect three equal payments, 30 days apart from your debit or credit card with no added charges or hassle. Pretty great, huh!
How do I use Humm?

Place an order & head to check out.
Split the cost of your purchase into 5 fortnightly slices, with the first one being paid at the time of purchase.
You'll only pay what you spend with 0% interest. Please note that if a payment is not made on the due date a late payment fee will be applied.
What you need to get started:
A UK bank account
Be 18 years of age or older
A UK residential address
Humm allows you to spread the cost of your purchase when buying from DJK. They provide fixed sum loans - If you are eligible for a loan from humm, you can use the loan to make purchases from DJK, both in-store and online!
Once you complete your purchase, you will pay back the loan over the agreed term making payments to humm based on the terms agreed at the time of the purchase. The first payment is due at the time of purchase.
Payments are processed according to the repayment schedule which will be detailed in your Loan Agreement. As payments are processed from the bank card details you provide us with the payment will always be processed on the agreed date. Payments are processed regardless of the day of the week or if it is a bank or public holiday. So, if your payment date is set for fortnightly on a Sunday the payment will always be processed fortnightly on a Sunday. Humm's payment processing runs at around 7 am every morning so it is important to make sure funds are available on the bank card the night before where possible.
If you need to return the goods you do this through the normal DJK process. DJK will then cancel the purchase, and this will process a cancellation of your loan agreement. The cancellation of the agreement will process a refund of any sums paid to the Loan agreement to your bank card. If the refund is processed within the 14 days expiry period for the loan then you would be able to make another purchase. If the 14 days has expired a new application would be required.
Contact us
For all general enquiries please fill out the contact box below. We aim to respond to all enquiries within 48 hours.